A 98-year-old man has died a month after a violent robbery left him with two bleeds on the brain.
Second World War veteran Peter Gouldstone was attacked in Enfield, north London, in the home he had lived in for more than 60 years.
Police had been called by a neighbour who noticed the back door open on the morning of 6 November.
Mr Gouldstone, a former telephone engineer, was found inside with a head injury and extensive bruising to his body.
He was taken to hospital but died on Friday.
Police said a number of Mr Gouldstone's possessions had been stolen, including a 26-inch Panasonic TV.
Crimestoppers had announced a £10,000 reward for any information leading to the arrest and conviction of those responsible and detectives continue to investigate.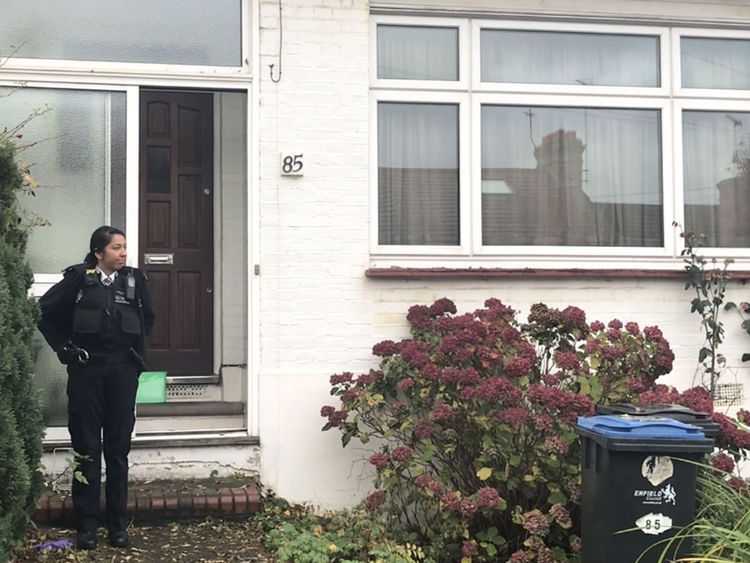 Detective Inspector Paul Ridley said: "We are all shocked and saddened by the news of Peter's death.
"It is the worst news for his family and for all those who cared for and knew him.
"I urge anyone who has information, no matter how small a detail, to search their conscience and contact police without delay.
"I particularly want to hear from people that may have been offered the Panasonic television that was stolen, or who saw either people or vehicles in the vicinity of Evesham Road, Enfield, N11, that may have appeared out of place."
The reward remains on offer, he said.
Mr Gouldstone had retired from his work at the Post Office in 1980 and his wife of 65 years Joan died in 2013.
While Mr Gouldstone was in hospital, his son Simon had also appealed for help to find those who attacked his father.
To anyone with information, he said: "How can you live with yourselves?
"Examine your consciences.
"The sooner they're locked up the better."
:: Anyone with information should call contact Enfield CID on 101, quoting 2140/6NOV.
Read the full story here