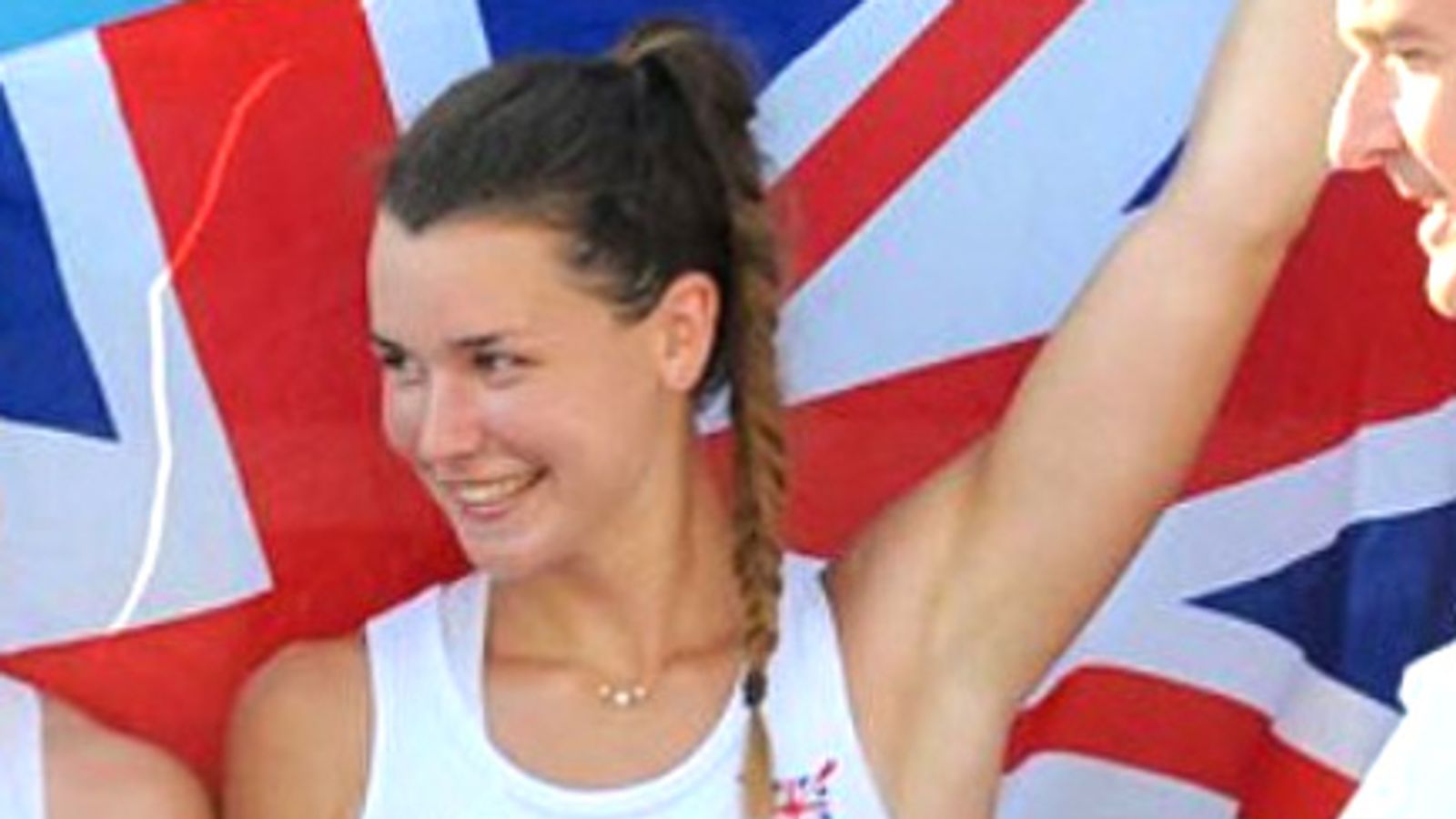 A top British rower is reportedly in a coma after suffering a serious head injury following an accident in Seattle.
Anna Thornton, who has been studying at the University of Washington and was targeting the Olympics, is believed to have fallen down some stairs earlier this month.
The 21-year-old athlete, from Nottingham, is currently in hospital in Seattle and a JustGiving page has been set up to try to raise £80,000 to bring her back to the UK for more treatment.
Her most recent rowing-related post on Instagram in September pictured the Team GB rower in the double sculls at the world championships in Plovdiv, Bulgaria, where she and Charlotte Hodgkins-Byrne finished fourth in the final.
Ms Thornton has won five world championship medals for Great Britain at junior and under-23 levels, including back-to-back golds in 2017 and 2018.
A statement from British Rowing said: "We are aware that Anna was involved in an accident in Seattle, USA in early November.
"Anna is currently studying at the University of Washington and is in a stable but serious condition.
"At this time our focus is on supporting her and her family in any way possible.
"Anna's family has requested for their privacy to be respected at this time and further information will be provided when it is available."
Ms Thornton was in the quadruple sculls at the world U-23 championships in 2017, where the crew stormed to victory in Plovdiv.
She repeated the feat in the double sculls with Ms Hodgkins-Byrne this July in Poznan, Poland.
In 2014, she took bronze in the quadruple sculls at her first world rowing junior championships in a GB vest in Hamburg, Germany.
Later that year she represented GB at the Youth Olympic Games Regatta in Nanjing, China, where she finished eighth in the single sculls.
In 2015, she claimed silver in the quad at the world junior championships in Rio de Janeiro, before moving up to the U-23 ranks for the 2016 world championships in Rotterdam, where she won silver in the women's eight.
She first began rowing as a 12-year-old at Nottingham Rowing Club and progressed quickly through the ranks.
Read the full story here