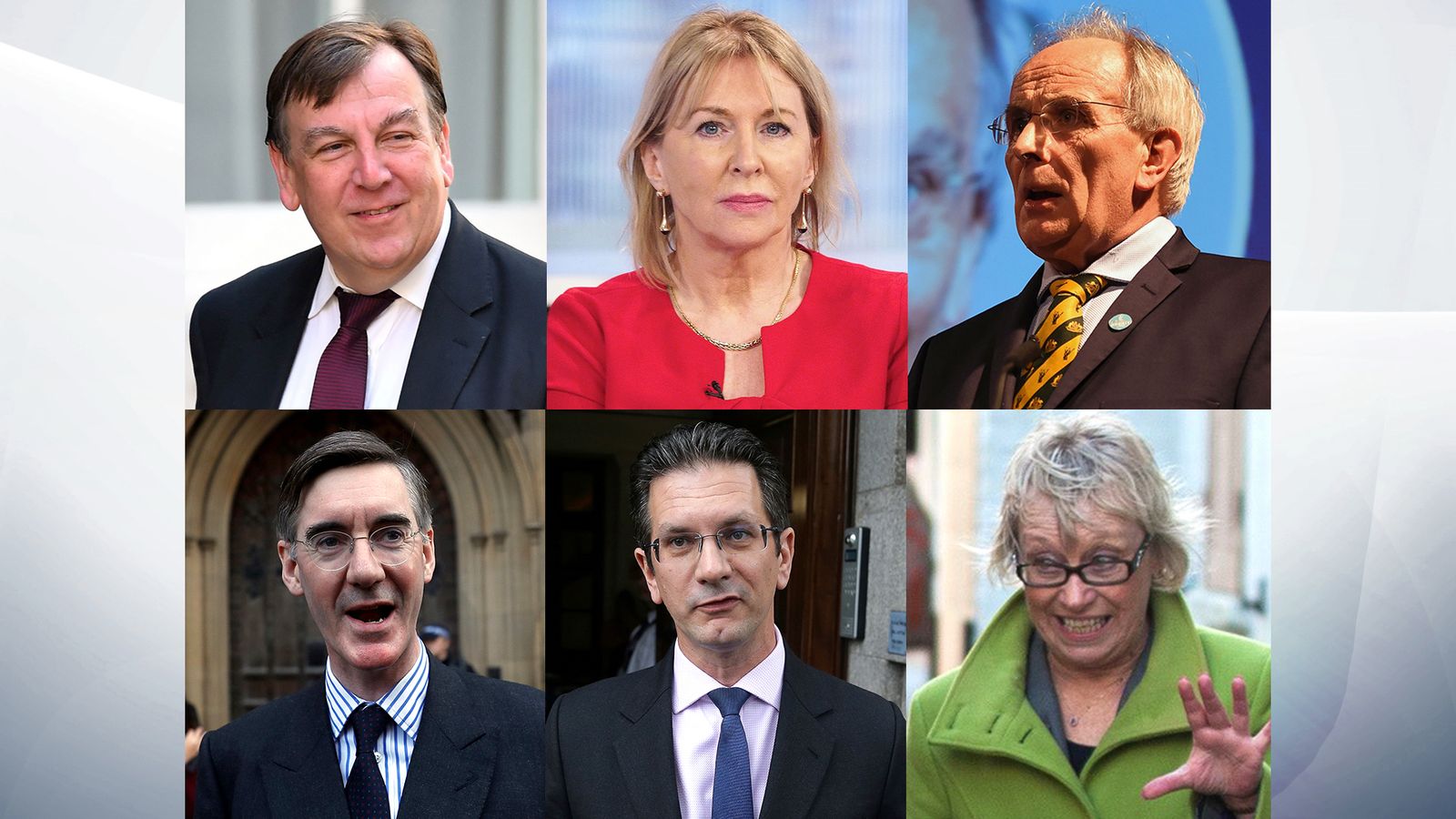 At least 21 MPs say they have submitted letters of no confidence in the prime minister, as the backlash against her draft Brexit agreement grows.
To trigger a vote that could spark a change in Conservative leader, 48 letters – from 15% of Tory MPs – need to be sent to the backbench 1922 Committee.
The group, chaired by Sir Graham Brady, is responsible for Tory leadership elections.
As of Friday morning, these are the 21 MPs that have confirmed publicly or to Sky News that they have sent their letters of no confidence.
Other MPs may have sent letters but not declared so publicly.
Read the full story here