The transport secretary has been told he should resign over the "chaotic rollout" of new railway timetables introduced earlier this year.
Following a scathing report by the transport select committee into the widespread disruption to tens of thousands of passengers back in May, Chris Grayling has come under heavy fire from MPs and union bosses alike.
The report said Mr Grayling should have been more proactive to prevent the delays caused by the timetable changes, which saw Govia Thameslink Railway fail to run 12% of its planned service in the weeks following May 20.
Arriva Rail North did not run around 11% of its trains and there was also a knock-on impact on TransPennine Express.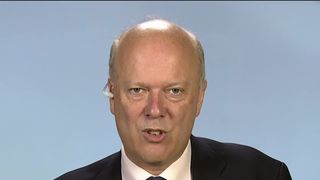 The disruption was described as "inconvenient, costly and potentially dangerous", with the chaos having hugely eroded the level of trust passengers had in the rail industry.
Labour MP Lilian Greenwood, who chairs the committee, added: "It is extraordinary, and totally unacceptable, that no-one took charge of the situation and acted to avert the May timetabling crisis.
"Instead of experiencing the benefits of much-needed investment in our railways, around one in five passengers experienced intensely inconvenient and costly disruption to their daily lives.
"There was extraordinary complacency about protecting the interests of passengers, who were very badly let down. The complex system by which we operate our rail services failed to cope with the scale of change planned for May."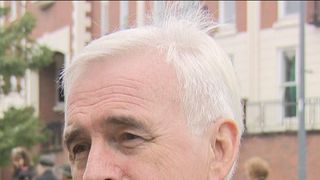 Mr Grayling has announced a year-long independent review into the state of the railways, but Ms Greenwood said passengers should not be made to wait until 2020 for any reforms to be implemented.
Before then, they will have to stomach an average 3.1% hike to rail fares, which was announced last week and will come into force in the new year.
The Department for Transport has said it is committed to deliver "significant change" to the rail industry, with its year-long review aiming to "put passengers first".
But Mick Whelan, general secretary of train drivers' union Aslef, said any goodwill that could be afforded to Mr Grayling had been completely used up.
"The transport secretary, if he had any sense of embarrassment or responsibility, would do the decent thing and resign after this damning report," he said.
"He won't, of course. Everything is always someone else's fault, as far as he's concerned."
It has been a rough year for Mr Grayling, who in August was accused of "gross incompetence" after telling unions he wanted to change how fare rises are determined and how employee wages are decided.
The following month, he admitted the British rail network was "bursting at the seams" – but insisted re-nationalisation was not the answer.
Read the full story here