Crimeline



Get the latest information broadcast daily on the Stafford FM Crimeline right here
Officers from Stafford Borough Local Policing Team are continuing to carry out high-visibility patrols in Stafford town centre following recent concerns regarding anti-social behaviour.
Recently they have:
Arrested a 40-year-old man on suspicion of arson at the Old Job Centre, Greyfriars. He has since been released under investigation.
Arrested a 21-year-old man after reports a charity collection box was stolen from a seller within South Walls. He has since been charged and bailed to court.
Stopped and searched a 31-year-old man in the town centre. He was arrested on suspicion of theft and going equipped. He has also been charged.
They are committed to investigating any report of crime, anti-social behaviour and disorder in the area in order to reassure the community.
If you've witnessed or been the victim of crime, please report it to the police by calling 101, for non urgent matters, or by using the live online chat to the control room at www.staffordshire.police.uk In an emergency, or you feel like a situation could get heated or violent very soon, or someone is in immediate danger and you need support right away - ALWAYS call 999 immediately.
To report crime ANONYMOUSLY, please call the independent charity CRIMESTOPPERS on FREEPHONE 0800 555 111
Staffordshire Police are appealing for information after a man was assaulted at a nightclub in Stafford in October last year.
They are making this appeal now as they have exhausted other lines of inquiry and would like to speak to anyone who saw what happened or who may have relevant information.
Officers were on patrol in Stafford town centre on 2 October 2022 when they spotted the victim on Bridge Street.
The victim, a 32-year-old man from Cannock, had been assaulted in the bathroom of a nearby nightclub by a group of men.
He suffered a suspected broken jaw in the assault and was taken to hospital for further treatment.
Police have reviewed CCTV footage of the area at the time and would like to speak to anyone who recognises the men pictured above, who they would like to speak to in connection with the assault.
Anyone with any information should contact them via Livechat on their website – www.staffordshire.police.uk - or call 101, quoting incident number 21220129810 of 2 October 2022.
To report anonymously, call Crimestoppers on 0800 555 111.
Operation Sceptre, which took place from 15 to 21 May, saw officers intensify their efforts in the fight against knife crime through knife sweeps, stop searches, using knife detectors in public places and the promotion of knife banks for people to surrender them anonymously.
As a result, they made nine arrests and recovered more than 170 knives, including 150 which had been placed in knife banks throughout the week.
They also took part in 35 educational visits as part of the #DitchTheBlade campaign, which saw officers speaking to 3,000 young people and their parents or carers about the dangers of carrying a knife and the support services available if they feel pressured to carry one.
In addition, Trading Standards teams from Stoke-on-Trent City Council completed test purchase exercises with local retailers to ensure that they were complying with the law so only those who can prove they are over 18 can purchase knives. One store was found to have sold a knife to underage individuals, while eight stores successfully refused to allow them to purchase the blades.
Although it's not common for young people to carry a knife, national statistics show that 99 per cent of young people aged 10 to 29 don't carry a knife. Some young people believe that others are carrying one so feel they need to do so. The #DitchTheBlade campaign aims to break through the myths around knife carrying and explain that it's not normal or acceptable to carry a knife.
Chief Inspector Robert Hessell, force lead for knife crime, said: "It's vitally important that we continue to encourage conversations around knife crime within our communities.
"This operation builds upon our progress as a partnership to educate young people on the dangers and consequences of carrying a knife and to reduce the number of knives on the streets.
"The majority of young people will never be affected by knife crime, but by encouraging awareness and providing a safe space for the surrender of knives we hope to make our communities a safer place to be."
A Stoke-on-Trent City Council spokesperson said: "We are encouraged that most of the businesses tested complied with the law. It is absolutely vital that retailers in the city have measures in place to prevent underage sales of knives. Staff should be properly trained to prevent knives getting into the hands of children and to request appropriate identification where there is any doubt as to the age of the purchaser. We will be taking appropriate action against the retailer who failed the operation.
We recognise the importance of supporting Staffordshire Police with Operation Sceptre and its Ditch the Blade campaign. This plays a vital role in keeping our communities safe and we are committed to working with our partners to combat the problem of knife crime."
Victoria Wilson, Cabinet Member responsible for Trading Standards at Staffordshire County Council said: "Knife crime is a concern for everyone, however, thankfully Staffordshire remains a place where incidents are rare.
"It's vital that shops selling knives are aware of their responsibilities and our Trading Standards officers provide advice to ensure this happens. The team also carries out test purchases to ensure knives and other age-restricted products are not being sold to anyone under the age of 18.
"We already have high levels of compliance amongst local retailers which is encouraging and we will continue to work with our partners to ensure this remains the case."
For more information on the #DitchTheBlade campaign, and links to support organisations visit: #DitchTheBlade | Staffordshire Police
#DitchTheBlade
Why are email accounts so important?
Your emails contain a lot of information about you, so it's crucial you make your email password strong. If criminals get into your email account, they could access personal information that could be used to scam you or others. To make it harder for them, always use an email password that you haven't used elsewhere.
Your email inbox can also act as a 'gateway' to your other accounts. Once they can access it, a criminal could use the 'forgot password' option to request emails enabling them to get into other accounts, such as your social media.
How to secure your email account
Your email password
Using a combination of 3 random words creates passwords that are long enough and strong enough. Avoid words that can be guessed, like your pet's name or birth month. Adding numbers and symbols is a good way to make your password even harder to guess.
Turn on 2-Step Verification (2SV) for your email
2-Step Verification (2SV) gives you twice the protection so even if cyber criminals have your password, they can't access your email.
2SV works by asking for more information to prove your identity. For example, getting a code sent to your phone when you sign in using a new device or change settings such as your password.
You won't be asked for this every time you check your email.
How to turn on 2-Step Verification (2SV)
· Turn on 2SV for Outlook
· Turn on 2SV for Gmail
· Turn on 2SV for iCloud
If you are using an email service that does not offer 2SV, please consider switching to an email provider that does.
How to check if one of your online accounts may have been compromised
Services such as www.haveibeenpwned.com can tell you if your personal information or any of your account passwords have been made public in a major data breach.
If you have been affected by a data breach, you can find some useful information here from the National Cyber Security Centre on how to how to protect yourself from the impact of data breaches.
For more advice on how to stay secure online, please visit www.cyberaware.gov.uk
Stafford Local Policing Team would like to reiterate under no circumstances should pedal cycles/electric bikes/manual or electric scooters/skate boards and roller skates be ridden through the town centre. Also Electric Scooters are currently illegal and cannot be used in a public area and if seen by any of their officers, they will be seized.
There is currently a PSPO - Public Space Protection Order in place for Stafford Town, this has been bought into force by Stafford Borough Council and has been active for over 12 months.
Within the PSPO are conditions around Anti Social Behaviour and riding bikes/scooters in the town and driving vehicles through the town.
If any of the conditions are breached, an on the spot fine of £75 will be issued. Full details of the PSPO can be found on Stafford Borough Council's website here, https://www.staffordbc.gov.uk/pspo
They will be working closely with Stafford BC to ensure the conditions of the PSPO are met and those ignoring the conditions will be dealt with accordingly.
A man has been charged with drugs offences following a stop-and-search in Stafford.

At 3pm on Monday (22 May), Police stopped a man on Greyfriars and found class A drugs and a mobile phone.

Wayne Shepherd, 28, from Stafford, has since been charged with two counts of possession with intent to supply class A drugs (heroin and crack cocaine).

He is due to appear at North Staffordshire Justice Centre today (24 May).
Update to the report below - Chief Inspector Giles Parsons from Stafford Borough Local Policing Team will be joining us on Tuesdays mid-morning programme (23 May) at 11:30 am to discuss the recent concerns regarding anti-social behaviour in Stafford town centre.
You can hear the full interview from Tuesday's 'Crimeline Special' on the mid-morning show here, Stafford FM Replay - Stafford FM
Staffordshire Police are aware of recent concerns around anti-social behaviour in our towns and continue to investigate these reports.
They have increased patrols and are working closely with their partners such as Stafford Borough Council to identify those responsible and ensure appropriate action is taken.
They also want to make you aware that both Stafford and Stone town centres have public space protection orders in place (PSPOs).
PSPOs deal with a particular nuisance or problem in an area that can cause harm to the local community's quality of life. It works by installing a set of rules that apply to everyone who lives in that area.
Full details can be found at: https://orlo.uk/FY8eh
The breach of a PSPO is a criminal offence and a fixed penalty notice of £100 can be issued.
Anyone who witnesses antisocial behaviour or knows who is responsible is asked to contact them via live chat, or report online at: https://orlo.uk/4VbUo
Stay safe online
If you're reading this you are doing so online and probably using a mobile device or computer.
Ransomware is a type of malware that prevents you from accessing your computer or the data that is stored on it.
The computer itself may become locked, or the data on it might be stolen, deleted or encrypted.
The National Cyber Security Centre offer free advice about how to protect yourself online and against malware.
For more information, please visit: https://orlo.uk/9KeXH and stay safe.
Diary Date: PCSO Emma Fry will be holding a Police Street meet on Thursday 25th May 2023 from 19:00 - 20:00hrs. The meet will be outside the Co-op store on Bodmin Avenue, Stafford.
Please come along if you have any police issues you wish to talk about, or for any general security advice or just a chat.
We need your help to encourage young people to Ditch the Blade
99% of young people aged 10 to 29 don't carry knives, so it's not a common thing.
Even though it's not common, Staffordshire Police know that some young people choose to carry because they perceive that others are too, or because they feel pressure to do so. By coming together with other partners through the Ditch the Blade campaign, Staffordshire Police aim to dispel these myths, educate young people on the reality of knife crime and offer support to anyone who may be feeling pressured to carry.
Over the next couple of weeks you may see increased coverage about how they tackle knife crime through the promotion of the Ditch the Blade campaign. By choosing to carry a knife young people put themselves in greater danger as their knife could be used against them and they also face a possible criminal record for carrying it.
Work to educate, inform and enforce on this topic happens every day, by highlighting this topic over the next couple of weeks Staffordshire Police hope to encourage conversations in the community, to empower our young people to make the right choice and realise that carrying a knife is not a normal or acceptable thing to do.
If you have a young person in your family you can find advice on how to discuss the topic together, as well as links to support organisations, on their website - please click on the link below,
#DitchTheBlade
APPEAL 11 May 2023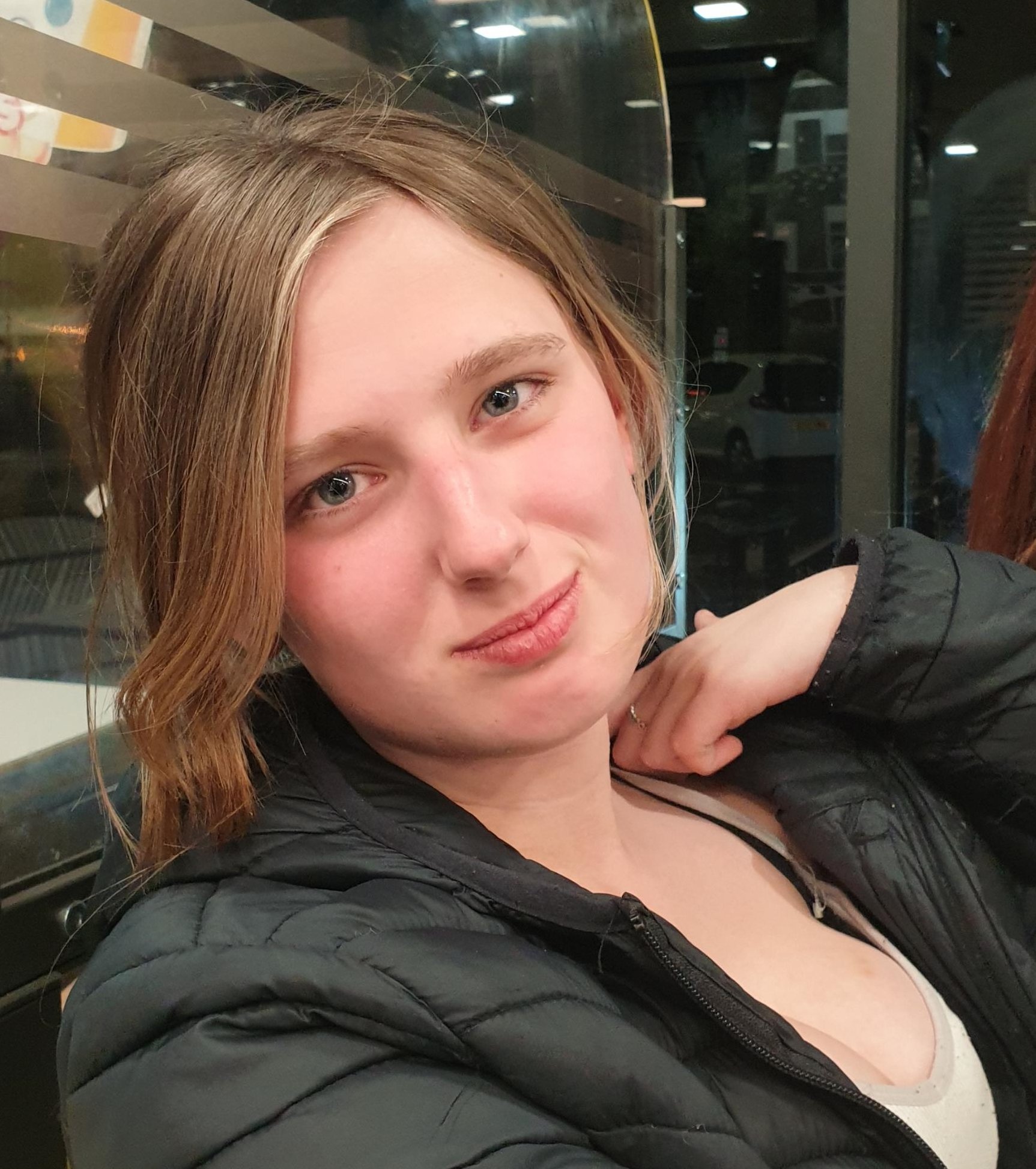 Stafford Police are becoming increasingly concerned over the whereabouts of missing 15-year-old girl Olivia from Stafford.
She was last seen in the Stafford area at 3pm on Wednesday (10 May) and is described as white, around 5ft 5ins tall with red shoulder-length hair.
Olivia was reported missing today (Thursday 11 May), anyone who has seen Olivia, or if you have any information about her whereabouts, contact Stafford Police through Live Chat on the website www.staffordshire.police.uk, or call 101, quoting incident number 101 of 11 May. or to report any information anonymously, please call Crimestoppers on FREEPHONE 0800 555 111.
Staffordshire Police are appealing for information following an attempted distraction burglary in Stafford. Between 7.15pm and 7.30pm on Monday 1st May 2023, four masked men were seen sitting in a silver Mercedes C220 which was parked outside a home on Baswich Lane. One of the men got out and tried to follow another man onto the property. He got back inside the car after a relative of the victim spotted the offender and drove away. Police are currently reviewing CCTV of the area at the time of the incident and house-to-house inquiries are being carried out. If you have any information or relevant CCTV or dashcam footage that could help, please message Staffordshire Police on their LiveChat via the website, www.staffordshire.police.uk or call 101, quoting 762 of 2 May. To report anonymously, call Crimestoppers on 0800 555 111.
On Monday 1st May 2023 at 19:00 a Silver Mercedes *08* plate was seen on the driveway of a property on Baswich Lane, Stafford. There were 5 males with the vehicle, 3 of them had been in the rear garden of the property with the elderly home owner.
The males had told the homeowner there was a blocked drain in the garden that needed clearing.
When the males were challenged by another relative the males got in to the vehicle and swiftly left the area causing damage to their wing mirror and bumper.
Description of one of the offenders - White male, 5"10, Brown hair, Brown eyes, strong Irish accent wearing a black balaclava, surgical facemask, jeans and a think black coat.
If you have any information that may be linked please contact Staffordshire Police either by calling 101, or using the live chat on the police website, www.staffordshire.police.uk Reference : 21230062170
This week we're highlighting the topic of stalking to support National Stalking Awareness Week.
Through the Let's Talk Stalking campaign we're asking everyone in the local community to come together to reinforce that stalking behaviours are completely unacceptable, and empower victims to seek support immediately.
Stalking behaviours can be described by the word FOUR:
Fixated – being followed on your daily routine, spied on, or being watched by someone loitering around your work or home.
Obsessed – being monitored on or offline, cyberstalking, the ordering and cancelling of items on your behalf.
Unwanted – gifts being sent or left for you; unwanted messages, letters or phone calls; even damage or graffiti being caused to your property.
Repeated – this can be any nuisance or threatening behaviour, being approached, accosted repeatedly.
When someone reports stalking the Police will work with them to agree a course of action to help protect them and halt the behaviour. This can include using Stalking Protection Orders against offenders following arrest. These protect the victim while they investigate the crime and gather evidence, enabling the offender to be charged and prosecuted.
Stalking behaviour is not normal and it shouldn't be ignored or accepted. If you know someone who's experiencing stalking behaviours please encourage them to come forward and report the situation. They can do this by calling 101 or making a report through the Staffordshire Police website www.staffordshire.police.uk, in an emergency always call 999.
For more information and advice, please visit: https://www.staffordshire.police.uk/police-forces/staffordshire-police/areas/staffordshire-police/campaigns/2021/letstalkstalking/
APPEAL FOR INFORMATION
Between 8pm on Friday the 21st April 2023 and 6.30am on Saturday 22nd April 2023, a red and black Case F-registration tractor with front loader was stolen from a small holding in the area of Slindon, near to Eccleshall.

At this time it is not known as to how the tractor was removed, however it is possible it may of been loaded onto a trailer or similar in order to transport away from the location.
Maybe you've seen a tractor like this, or you have been offered one on the cheap in suspicious circumstances?

If you have any information that may assist in locating the tractor, please can you contact Staffordshire Police via their website - www.staffordshire.police.uk or call 101.
Alternatively, contact Crimestoppers anonymously on 0800 555 111.
TICKET FRAUD
You want tickets to see your favourite band, a festival or a big sporting event. The box office and other well-known sites have sold out, and you're reluctant to pay the prices on the fan ticket exchange sites. So you respond to an ad on social media or an online marketplace.
The seller tells you they'll post or email the tickets as soon as you've transferred the money to their bank account. But when you try to contact them after nothing's arrived, they've disappeared off the face of the earth. Checking a fan forum, you find that dozens of other people have fallen victim to the same fraud.
This happens to thousands of music, sports and other fans every year who get tricked into buying fake or non-existent tickets.
However desperate you are to get into a gig, festival or game, don't buy tickets from anyone apart from official vendors, the box office or reputable fan reseller sites.
Your expert ticket buying tips
Buy tickets only from the venue's box office, sports club, promoter, official agent or reputable ticket exchange sites.
Consider that tickets advertised on any other source such as auction sites, social media and fan forums may be fake or non-existent, however authentic the seller may seem and whether they're advertised below, above or at face value.
Don't be tempted to click on social media, text or email links or attachments offering tickets, as they could link to fraudulent or malware sites.
Paying for tickets by bank transfer – however desperate you are to get hold of them – could result in you losing your money if it's a fraud. The responsibility for losses lies with you, not anybody else, including your bank.
Check sellers' privacy and returns policies.
Consider paying by credit card to get additional protection over other payment methods.
Double-check all details of your purchase before confirming payment.
Before buying online, check that the page is genuine (carefully enter the address yourself, not from a link) and secure ('https' and a locked padlock), and log out when you've completed the transaction.
Keep receipts until after the event.
Get the full story
For everything you need to know about protecting yourself from ticket fraud, visit www.getsafeonline.org and search 'Buying Tickets'
#TicketFraud
BOGUS CALLERS
Unwanted knocks at the door from people trying to sell you products can be a nuisance, especially if they happen regularly.
Sometimes these visitors' intentions are fraudulent, whether it's to sell counterfeit goods or services or simply gather information about you or the property. In some cases, fraudsters may even pretend to be from your utilities company and use the excuse of needing to take a meter reading as a way to gain access to your home.
Before answering the front door ensure the back door is locked.
Ask for identification and examine it thoroughly.
If at any point pressure selling is used, call police straight away.
If you do come into contact with a cold caller, tell your neighbours as well as friends and family.
It is always wise NOT to buy goods or services from cold callers.
Don't be afraid to say NO.
Call 101 for non-emergency enquiries.
If you have a hearing or speech impairment, use the textphone service on 18001 101.

Live Chat
Report crime or any other non-emergency matters using Live Chat. This is available to you 24 hours a day, 365 days a year and can be accessed here, www.staffordshire.police.uk
Call 999 if:
a serious offence is in progress or has just been committed
someone is in immediate danger or harm
property is in danger of being damaged
a serious disruption to the public is likely
If you have a hearing or speech impairment, use the textphone service 18000.
APPEAL FOR INFORMATION
Thursday 13th April 2023
Stafford Borough Police are appealing for any information. Do you recognise this man?
They wish to speak to him in relation to an assault on a man at a premises on Bridge Street in Stafford in the early hours of 27 November of last year.
The assault was reported on 29 November 2022.
If you have any information or relevant CCTV or dashcam footage that could help, please message on their LiveChat via their website - www.staffordshire.police.uk or call 101, quoting 356 of 29 November 2022.
Alternatively, contact Crimestoppers anonymously on 0800 555 111.
APPEAL AFTER A MAN IN HIS 40s DIES FOLLOWING A COLLISION
Staffordshire Police are appealing for witnesses after a man died following a collision on the motorway in Stafford.
Shortly before 3.40am on Saturday (8 April), a pedestrian and an HGV collided on the southbound carriageway of the M6 at junction 13.
Police attended the scene alongside colleagues from Staffordshire Fire and Rescue Service and paramedics from West Midlands Ambulance Service.
Sadly, the pedestrian, a 43-year-old local man, was pronounced dead at the scene. His next of kin are currently being supported by specially-trained officers at this difficult time.
The road was closed whilst officers completed their initial inquiries at the scene. The driver of the HGV stayed in the area following the collision and assisted officers with their investigation.
Police are keen to speak to any witnesses or those who may have dashcam footage of the area at the time of the collision or saw the pedestrian in the area prior to the incident.
Contact Staffordshire Police by calling 101, quoting incident 116 of 8 April, or use the Live Chat function on their website – www.staffordshire.police.uk
You can also get in touch with the serious collision investigation unit (CIU) directly by emailing ciu@staffordshire.police.uk



MAN AND WOMAN SUSTAIN FACIAL INJURIES FOLLOWING ASSAULT

Friday 7th April 2023
Staffordshire Police are appealing for information after a man and a woman sustained facial injuries following an assault in Stafford.
They were called to Staffordshire Place just before 3am on Sunday (2 April). West Midlands Ambulance Service also attended.
A man and a woman, both in their 30s, were approached by six unknown men and women.
Both victims were then assaulted and sustained facial injuries. Both were taken to hospital for treatment.
Inquiries are ongoing and Stafford Police are currently reviewing CCTV of the area at the time of the assault.
If you have any information or relevant CCTV or dashcam footage that could help, please call 101, quoting reference 093 of 2 April.
Alternatively, contact Crimestoppers anonymously on 0800 555 111.