Stafford FM Advertising



Stafford FM delivers results.

Let's get your business in the ears, social media feeds and lives of our listeners!

We are much more than just a radio station. Stafford FM can engage with people on the radio and also through our social media platforms (Facebook, Twitter & Instagram) - along with the tonnes of events that we attend week in week out.
If you're thinking about radio advertising - then, let's help you a little. We thought we'd answer some questions we get asked regularly...

1. What is your coverage area on FM?
Primarily, we can be heard across Staffordshire's County Town on 107.3 FM - but we are also heard in the pockets of areas around Stafford such as Penkridge, Eccleshall and Haughton. Alongside our FM coverage, we have many listeners who choose to listen to us via their Smart Speakers and online at our website. We're also about to launch a new Stafford FM app too!

2. Why choose Stafford FM to advertise my business?
Because we are more than just a radio station. We can tailor a cost effective and affordable package to suit your needs. It's not just the airtime package - it's the stuff around this we can do through our social media platforms, event hosting & support and our targeted approach to ensuring you are getting full value for money when you choose Stafford FM.

3. How many listeners do you have?
Let's put this out there now. No radio station can give you an exact figure. The industry relies heavily on RAJAR figures, but in truth, it's a sample. Stafford FM is not in RAJAR, but we broadcast to a potential audience of over 80,000. Then there's our digital and online services. This we can quantify - just ask!

4. What coverage will I get on your website?
As much as you like, in truth. We have plenty of room on our website and socials to showcase what it is you do and we can even focus a campaign to target a particular demographic. Al this will only compliment your radio ad campaign.

5. How quick is the process?
We pride ourselves in ensuring the client is 100% happy. Depending on the size of your campaign - along with other factors, we can get your radio ad campaign to air within 72 hours. Once the script is written - and approved by you - it goes straight into our commercial production department. Once this is completed - we then come back to you for any amendments and approval - and it goes straight to air!

Why Choose Radio?
There's a misconception that radio advertising is expensive - but that could not be any further from the truth. We offer affordable, cost effective radio advertising and sponsorship packages for small to medium size businesses - but we also cater for the larger companies looking to boost their business in and around Mid Staffordshire.
Did you know that 88% of the UK population listen to radio every week?
Brands using radio advertising get their money back almost 8x on average.
Radio advertising is also one of the most affordable methods of reaching people and also one of the most effective.
Radio targets the right people at the right times.
There is no other medium that can effectively target your market audience at the right time. Radio is instant. Simply put, it means you can target your customers more specifically and more easily on radio.
There are many reasons why radio advertising can boost your business - so let's talk.

Stafford FM can create a package to suit your requirements and budget. We regularly have special introductory offers and can provide complimentary social media support alongside your airtime package.

Advertising with Stafford FM works. Here are some testimonials from our valued advertisers...


'Sponsoring the Stafford FM Breakfast Show with Stu Haycock has been a real hit for the Gatehouse Theatre.
'It allows us to keep in touch with our customers right from the moment they get up and about.
'Our adverts throughout the day are helping us have a record-breaking year so far - and the music's great too!'
Keith Harrison, Marketing at the Gatehouse Theatre, Stafford

​​​​

Our Sales Team.

We're a small team, but we pride ourselves in providing a professional and efficient service. In fact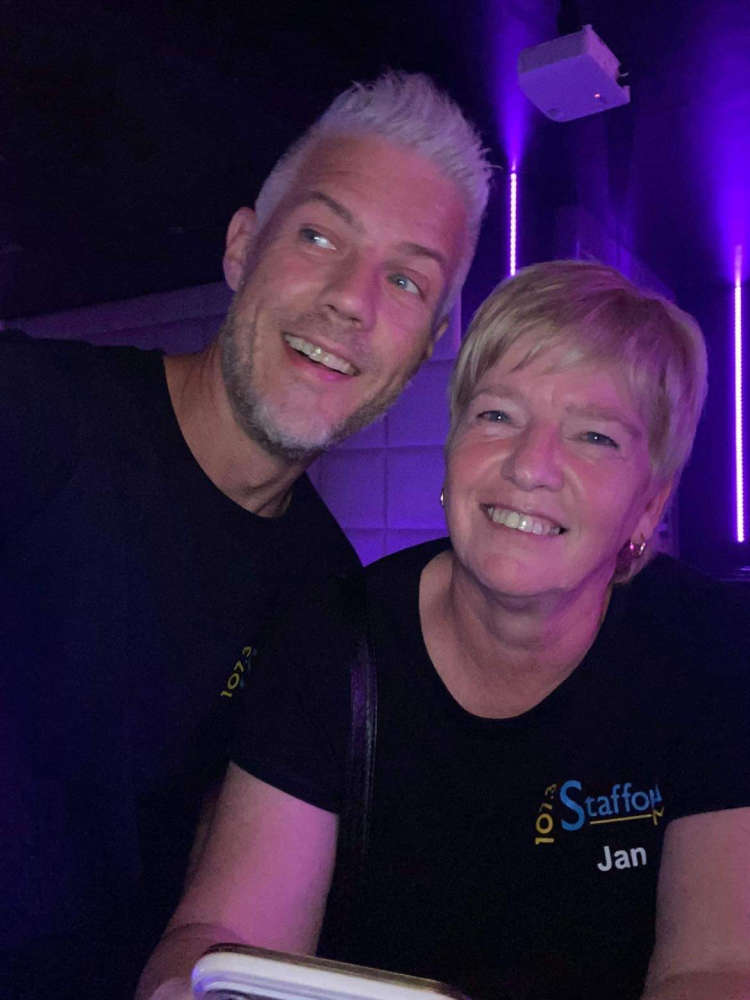 , lets introduce you to our Sales Director, Janet Smith.

Jan is a familiar face around town and has headed up our sales team
since 2017. In fact, she's been around Stafford FM since the Gaol Mews years.

If you have never tried radio advertising before, Jan can guide you through every step of the way and will ensure you are looked after.

We value every one of our customers, clients and partners. In fact, our advertisers and sponsors are 'family' to us. We pride ourselves in going that extra mile.
Radio advertising is also one of the most affordable methods of reaching people and also one of the most effective.
Come and talk to us today by calling 01785 430000, or email our sales team below;