4 NOV 1977 Yes, Bingley Hall, Stafford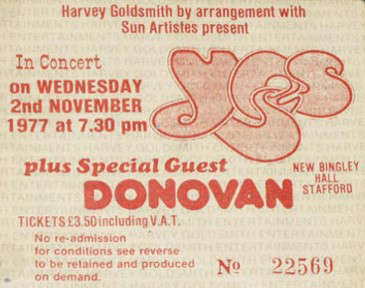 6 NOV 1987 The Wild Flowers, Stafford College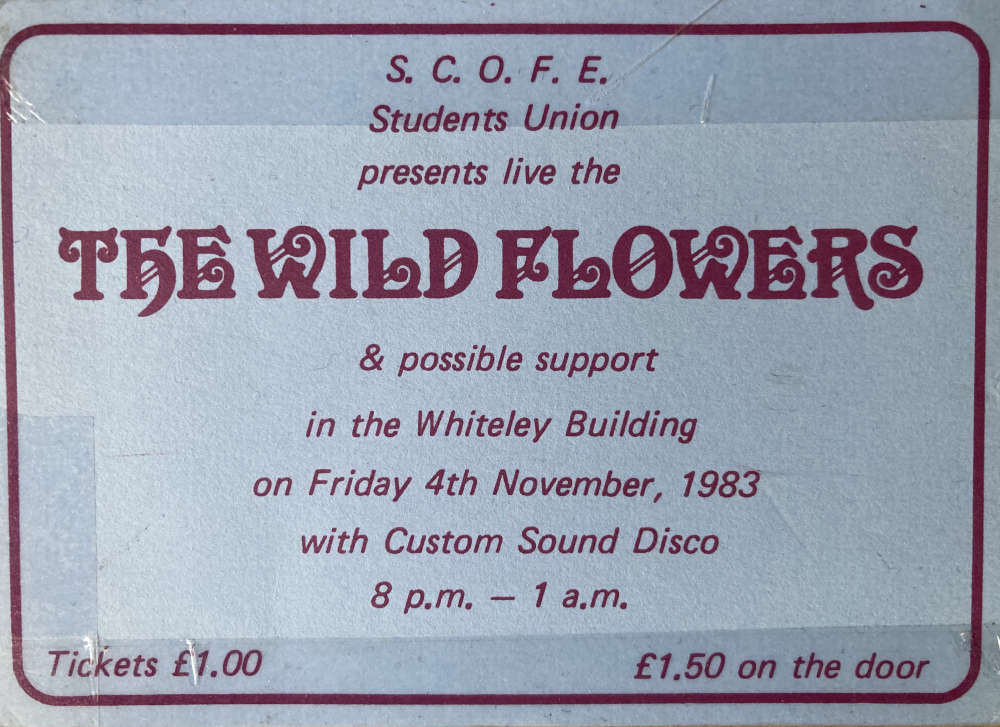 6 NOV 1977 The Buzzcocks/The Fly/The Prefects, Top of the World, Stafford
6 NOV 1981 Styx, Bingley Hall, Stafford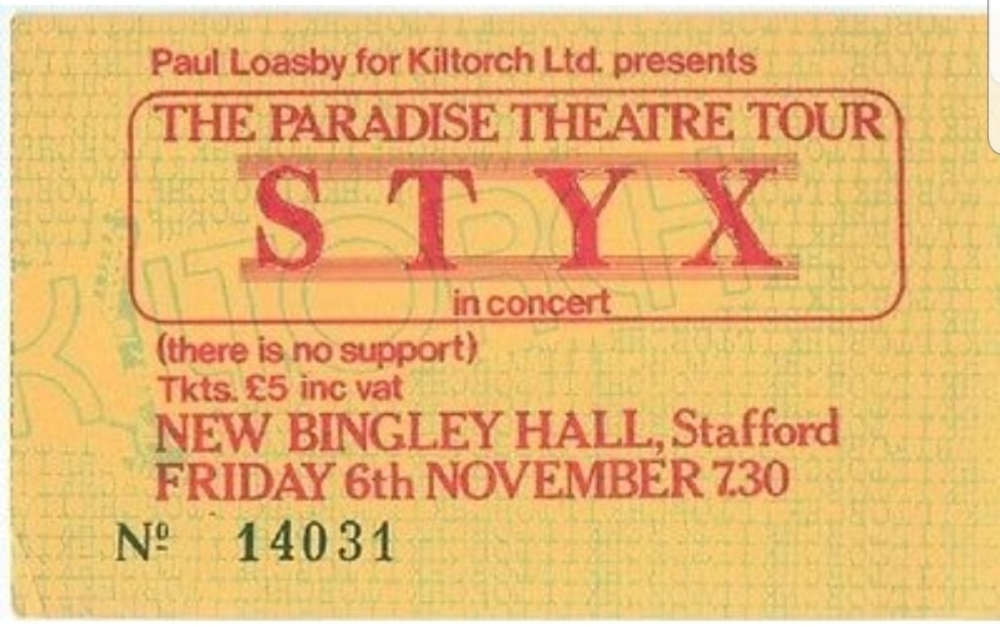 7 Nov 1986 The Cutting Crew, Stafford College
7 NOV 1977 Pat Travers, Top of the World, Stafford
8 NOV 1979 AC/DC, Bingley Hall, Stafford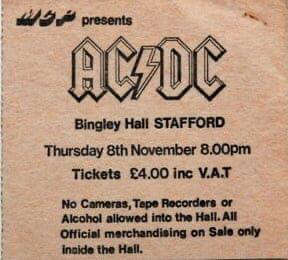 9 NOV 1981 RUSH, Bingley Hall, Stafford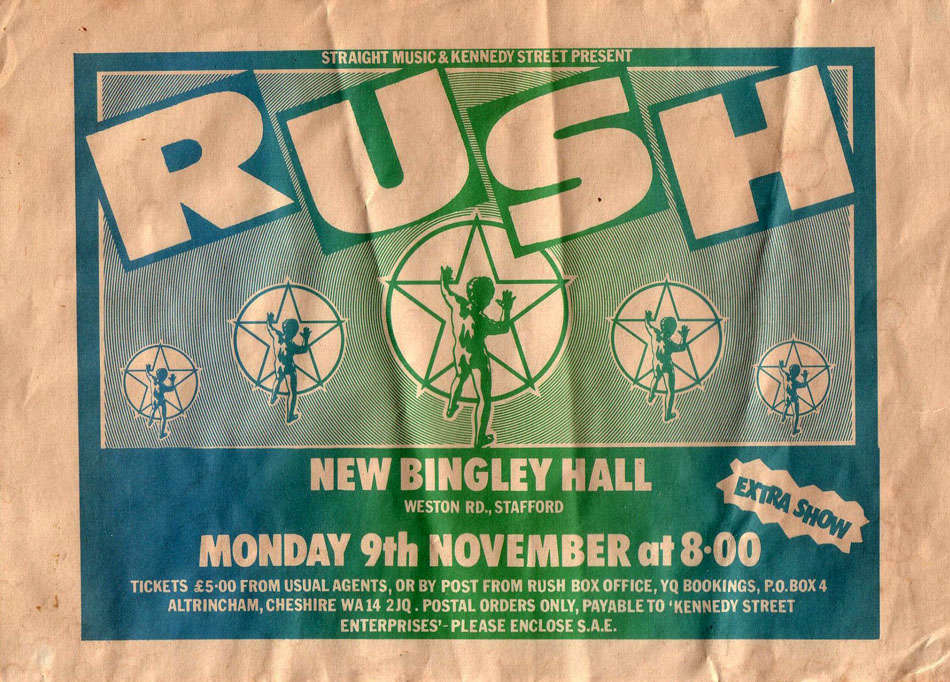 9 NOV 1984 Dumpy's Rusty Nuts, Stafford College
11 NOV 1979 ABBA, Bingley Hall, Stafford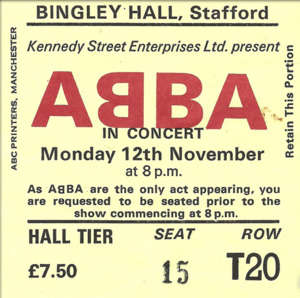 11 NOV 1983 The Enid, Stafford College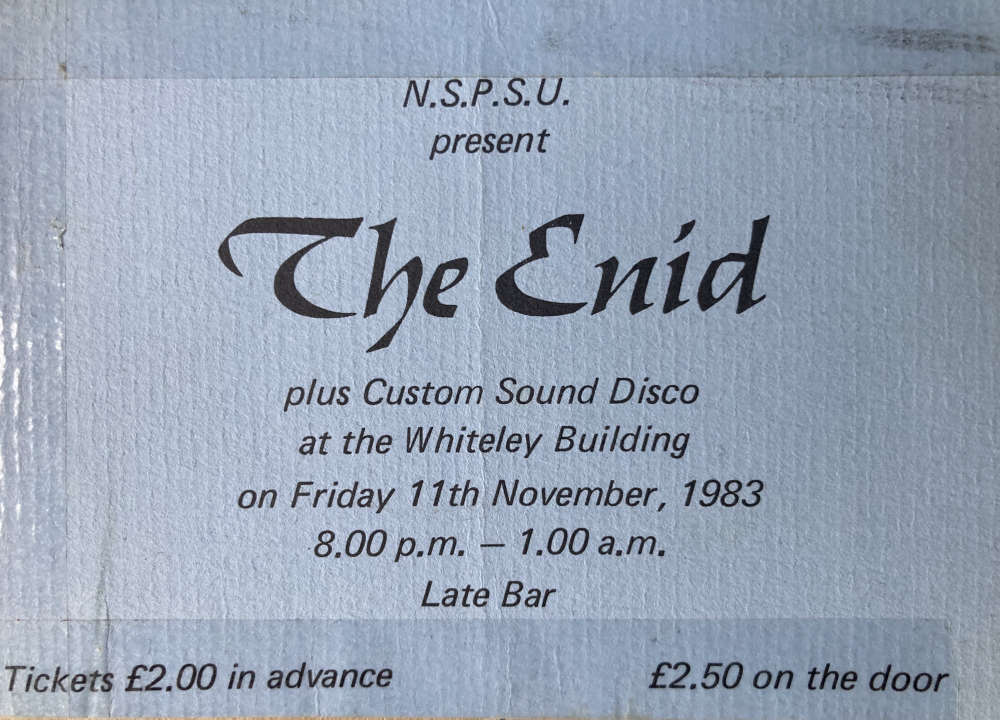 12 NOV 1971 Curved Air, Top of the World, Stafford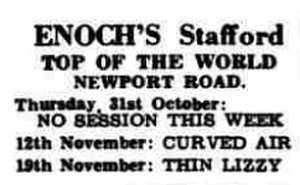 17 NOV 1977 Siouxsie & The Banshees, Top of the World, Stafford
16 NOV 1979 The Who, Bingley Hall, Stafford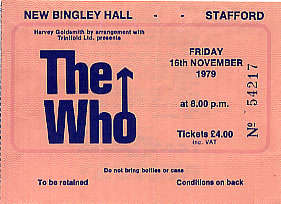 18 NOV 1983 John Cooper Clarke, Stafford College
19 NOV 1971 Thin Lizzy, Top of the World, Stafford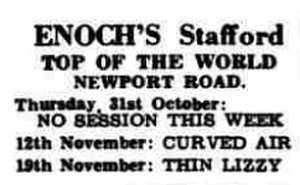 26 NOV 1974 Thin Lizzy, Top of the World, Stafford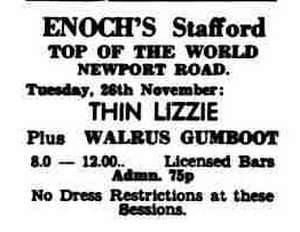 NOV 1973 Roy Wood, (formally, The Move, The Electric Light Orchestra and Wizzard), Top of the World, Stafford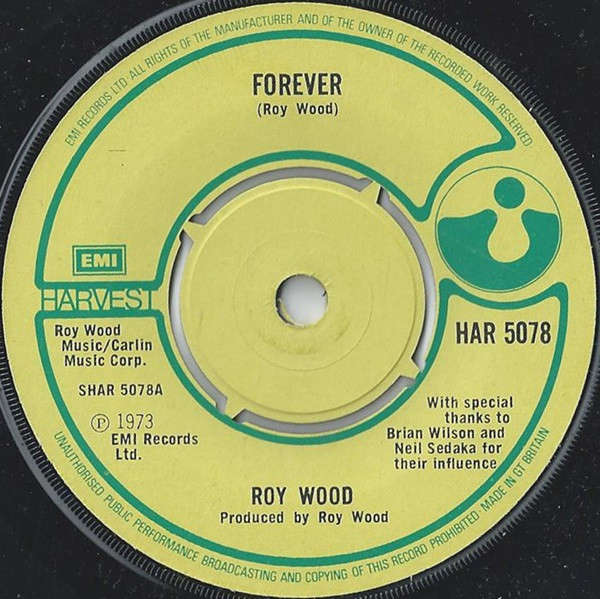 28 NOV 1996 John Otway, Stafford College
30 NOV 1984 Phil Lynott's Gram Slam, Stafford College.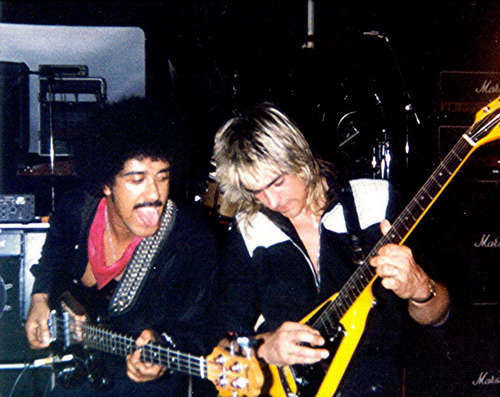 Phil Lynott seemed to love playing here in Stafford and according to the archives he played here 12 times, the first was with Thin Lizzy at (what was) The Borough Hall in 1971 and a year later returning to North Staffordshire Polytechnic at Beaconside. Over the years Thin Lizzy played at The Top of The World Nightclub on Newport Rd (4 times), Bingley Hall (4 times) the last being in 1980, The Borough Hall (twice), North Staffs Polytechnic at Beaconside and finally with Grand Slam in 1984 at Stafford College.
Below: ABBA on stage at Bingley Hall, Stafford (Getty Images), they played two nights Sunday 11 and Monday 12 November 1979.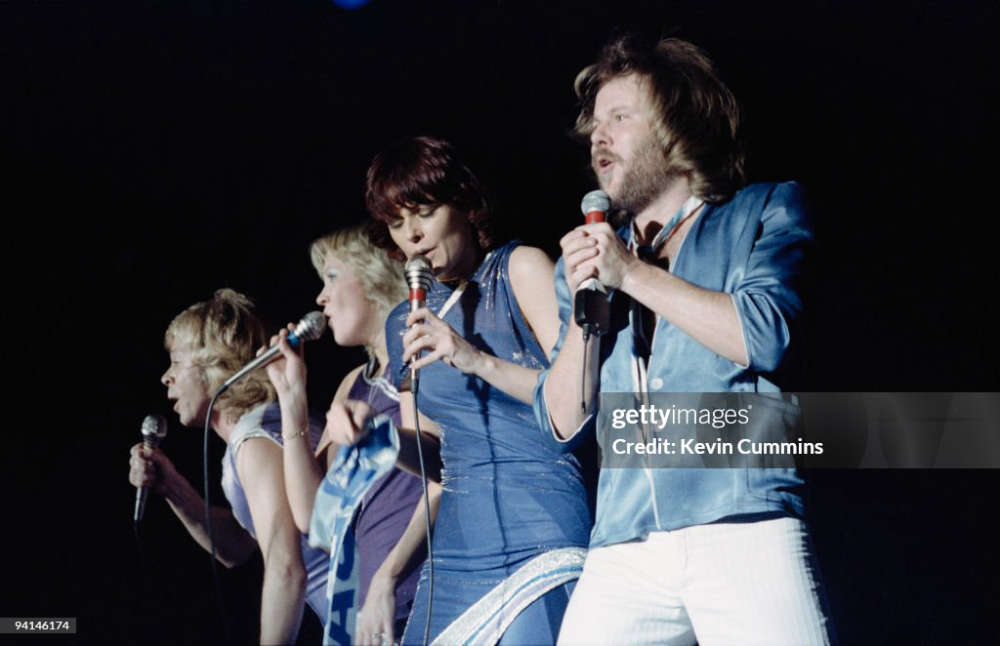 (Credits and thanks to Martin Stassen, www.thinlizzyguide.com, www.thewholive.net, www.cygnus-x1.net.
www.concertarchives.org, fincharie.co.uk, musicdayz.com and markosgigarchive.blog)