Islamic State bride Shamima Begum has given birth to a baby boy in a Syrian refugee camp.
Sky News correspondent John Sparks has spoken to the mother and seen the child, who is in good health.
Prior to the birth, the 19-year-old said she wished to bring up her baby in the UK, and her family, who believe she was groomed, have pleaded for her to be shown mercy and to be allowed to return "as a matter of urgency".
She left Britain as a 15-year-old schoolgirl to join IS in the country four years ago.
A statement released through the family lawyer said: "We, the family of Shamima Begum, have been informed that Shamima has given birth to her child, we understand that both she and the baby are in good health.
"As yet we have not had direct contact with Shamima, we are hoping to establish communications with her soon so that we can verify the above."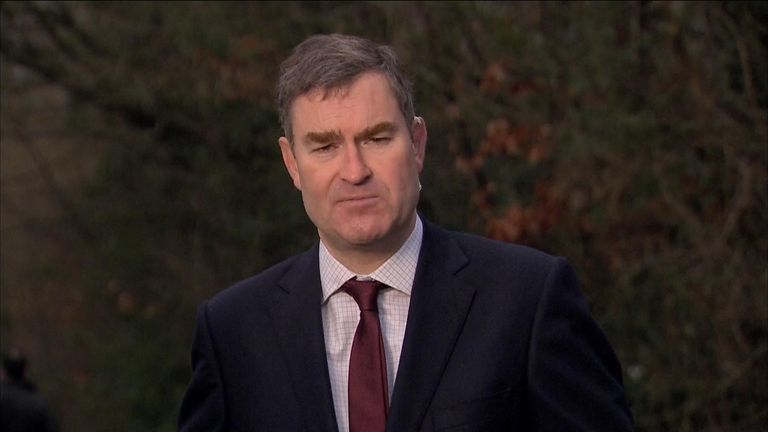 Shamima Begum married a young Dutch IS fighter called Yago Riedijk three weeks after she arrived in the country in 2015.
She has previously said she had two other children during her time with IS, but both died young due to illness.
Questions have been raised over whether Britain would be able to prevent her eventual return to the UK.
Home Secretary Sajid Javid has warned he "will not hesitate" to prevent the return of Britons who travelled to join IS, but Justice Secretary David Gauke told Sky News: "We can't make people stateless."
Writing in the Sunday Times, Mr Javid said many supporters of IS have returned to their home countries, adding: "The difficult challenge we now face is what we should do about those who are still seeking to return.
"As home secretary, my priority is to ensure the safety and security of this country – and I will not let anything jeopardise that."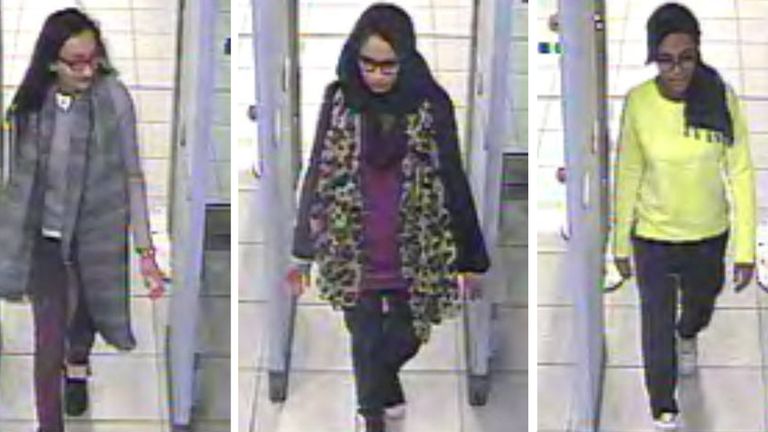 Shamima Begum was one of three schoolgirls, along with Kadiza Sultana and Amira Abase, from Bethnal Green Academy in east London who travelled together to Syria.
Kadiza Sultana was reported to have been killed in an airstrike in 2016.
More follows…
Read the full story here